I think those who love hamsters may also be interested in characters based on hamsters.
However, there aren't many characters that use hamsters as their motif…!
On this site, I have gathered information about cute Japanese hamster chracters and their goods.
The information may be useful for those who say, "I want to know about cute hamster characters!" or "I want hamster character goods!".
Japanese Hamster Character Introduction
I'll be introducing Japanese characters themed around hamsters!
Trotting Hamtaro (とっとこハム太郎)
Firstly, there is "Trotting Hamtaro", the most famous hamster characters in Japan.
The animated series was broadcasted on TV from 2000 in Japan, and it became a massive hit among children.
Not only the protagonist, "Hamtaro", but there are also various unique and cute hamsters featured.
Even after the end of the anime broadcasts, collaboration products with other stores continue to be released.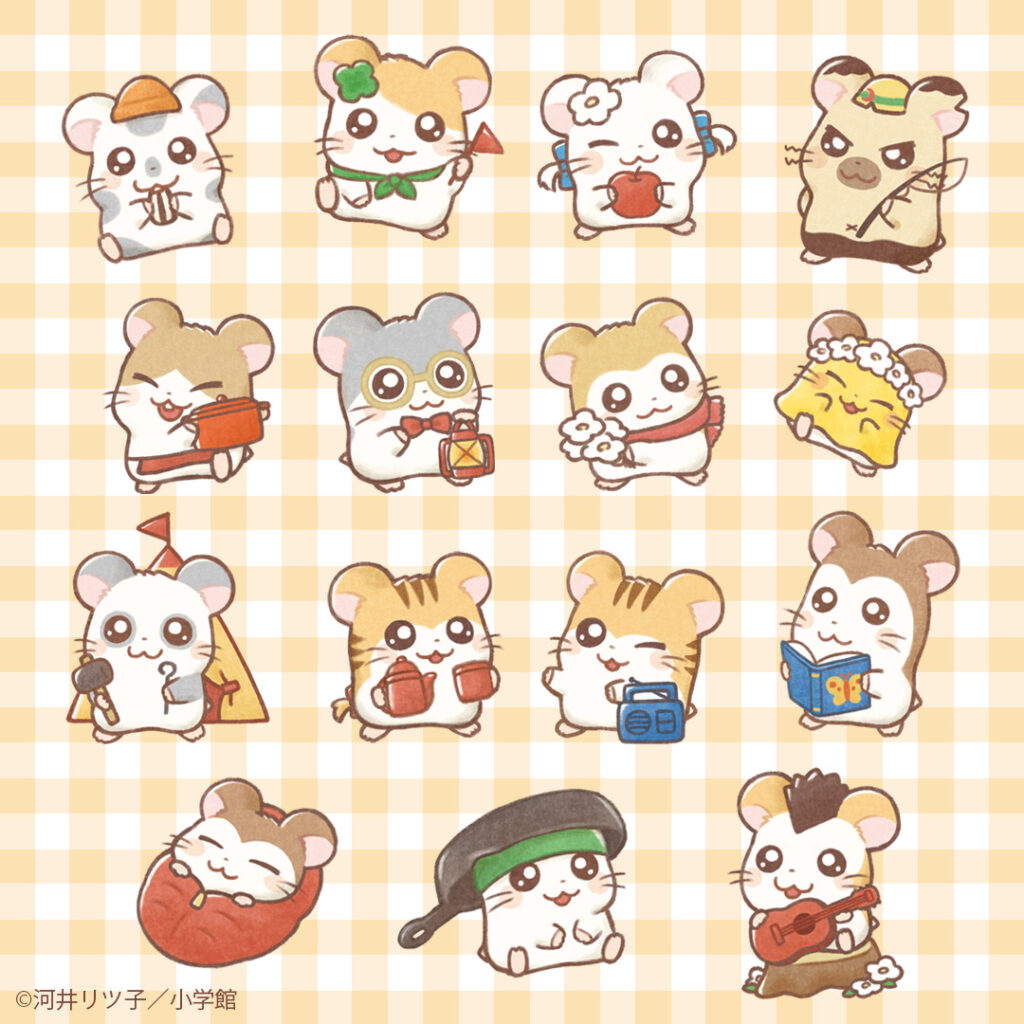 The Character's Goods
This is a tumbler adorned with illustrations of Hamtaro and Ribbon-chan.
The design is quite mature, so it can even be used in places like offices!
リンク
This is a mug featuring many characters from "Hamtaro".
It is microwave-safe and has a large capacity, making it easy to use.
リンク
Corocoro kuririn (コロコロクリリン)
"Korokoro Kuririn" is a character from Sanrio.
Including side characters, there are an astonishing 86 hamsters featured!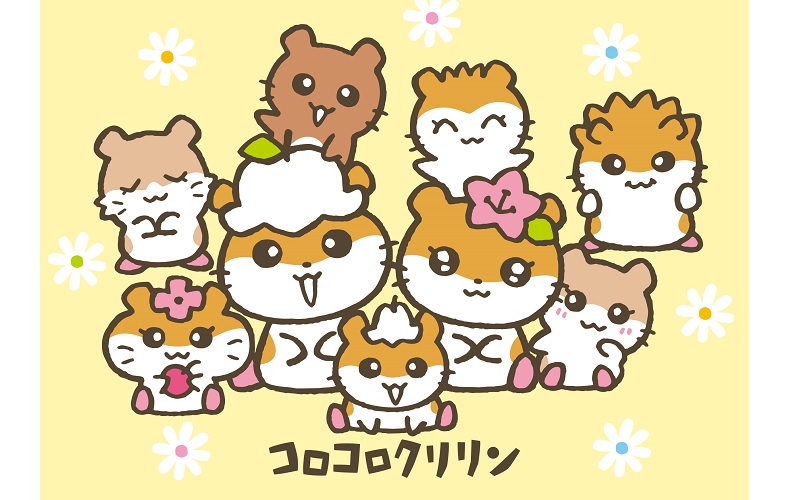 The Character's Goods
This is a mobile charger. The design is really cute, isn't it?
リンク
Wall clocks are also being sold.
リンク
The minor characters of POMPOM PURIN (ポムポムプリン)
"Pompom Purin" is a character from Sanrio.
The main character "purin" is designed with a dog motif.
However, among its supporting characters, there is an adorable hamster.
From left to right in photo below, the hamsters are named "Muffin", "Biscuit", and "Cookie".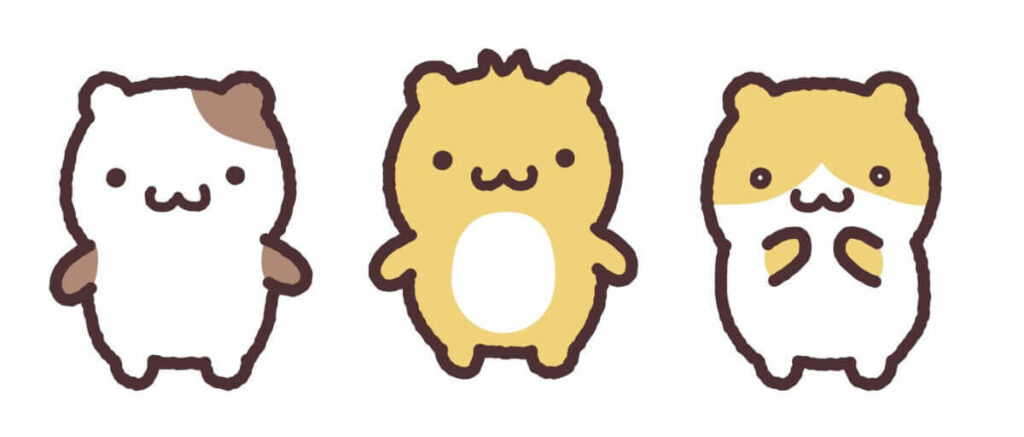 The Character's Goods
It's a small mascot keychain of a "muffin".
リンク
SUKEROKU (助六)
"SUKEROKU" is a hamster character illustrated by GOTTE.
It seems to be primarily modeled after a Syrian(Golden) hamster.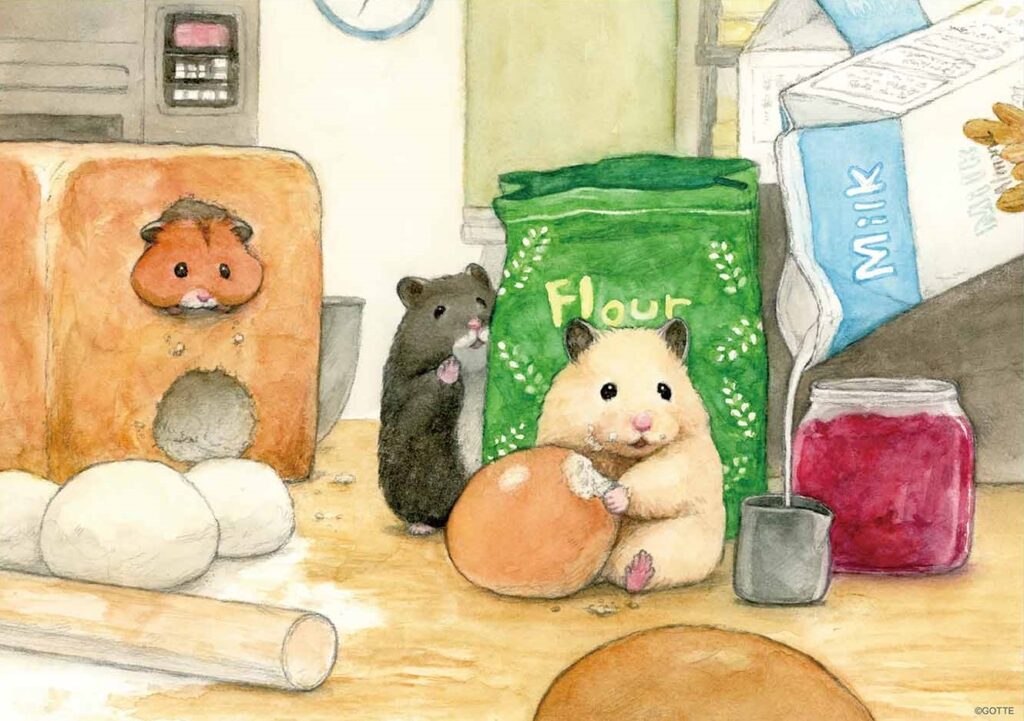 The Character's Goods
This is a stylish tissue box cover.
リンク
They also sell cups with very cute designs.
リンク
BLUE HAMHAM
"BLUE HAMHAM" is a quartet of cosmic hamsters who play music and enjoy eating music.
This adorable rhythmic video has become a sensation, making the character popular not only in Japan but also internationally.

The minor characters of Rilakkuma (リラックマ)
In the Rilakkuma series, hamster characters appear as a friend of Rilakkuma.
There are two characters: "Ginham", a silver hamster who is energetic and full of curiosity, and "Kinham", a laid-back golden hamster.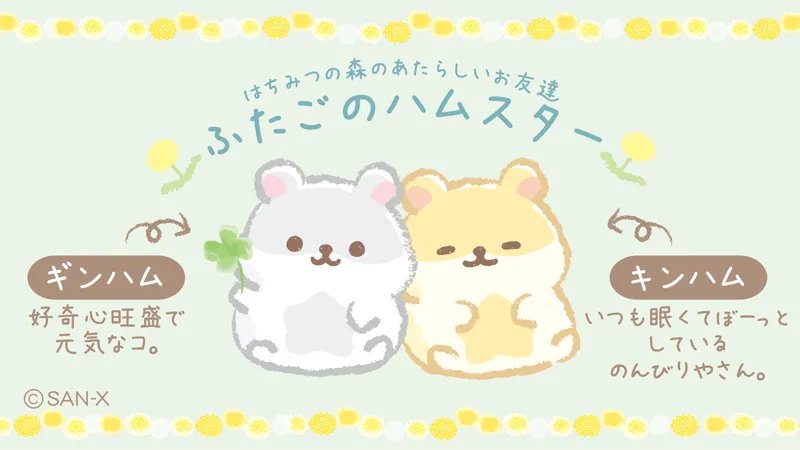 The Character's Goods
"This is a palm-sized plushie of 'Kinham'. It's so soothing, isn't it?"
リンク
Bosanimal – Ran (ぼさにまる)
"Bosanimal" is the characters from Sanrio.
There's a character based on hamsters, named "Ran"(蘭).
私も表情がさらに豊かになりそうです!#ぼさにまる #ぼさはむすたー pic.twitter.com/rIyg96ytR0

— ぼさにまる【公式】 (@bosa_sanrio) October 2, 2023
Delinquent Hamsters(ヤンキーハムスター)
There is an anime and manga series featuring hamsters with the appearance of a delinquent.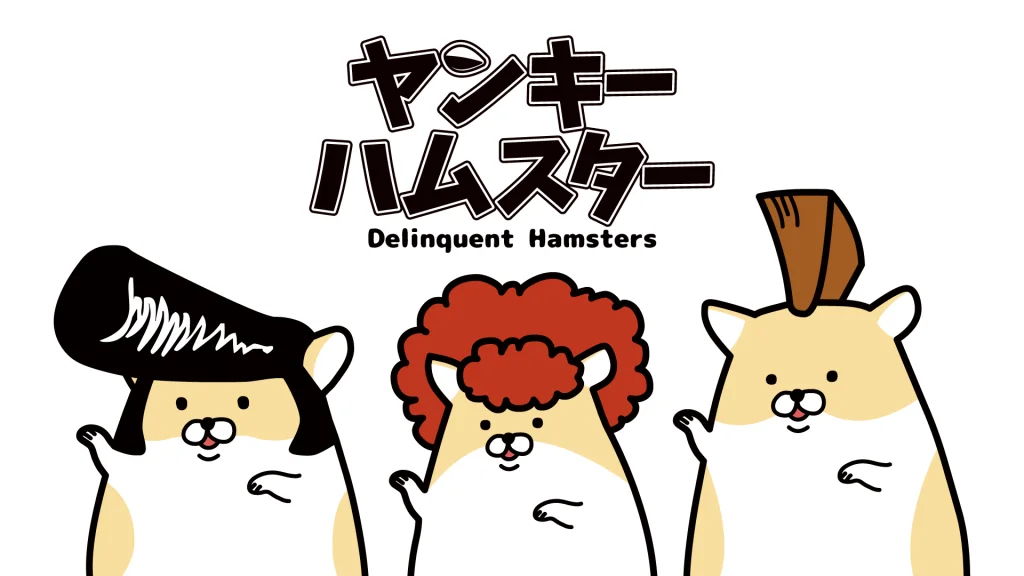 Conclusion
We introduced a cute character with a hamster motif.
We plan to continue updating information sequentially in the future.